The Triforce Quartet is a traditional string quartet that plays video game music.
The Triforce Quartet began innocently as a short Zelda medley for an encore of a recital in early 2007, but the video of using traditional string quartet instruments to play music of classic games gained viral popularity later that summer. Thanks to this, cellist Chad Schwartz was able to combine his love for video games, along with years of classical training, to arrange a variety of video game themes that even non-gamers can enjoy. The four members of the Triforce Quartet take audience members on an unforgettable musical journey.
The Triforce Quartet has played in front of sold out shows at PAX Prime in Seattle, PAX East in Boston; MAGFest in Washington DC, the iDIG Music Festival in Ireland and with Video Games Live!
Meet the Members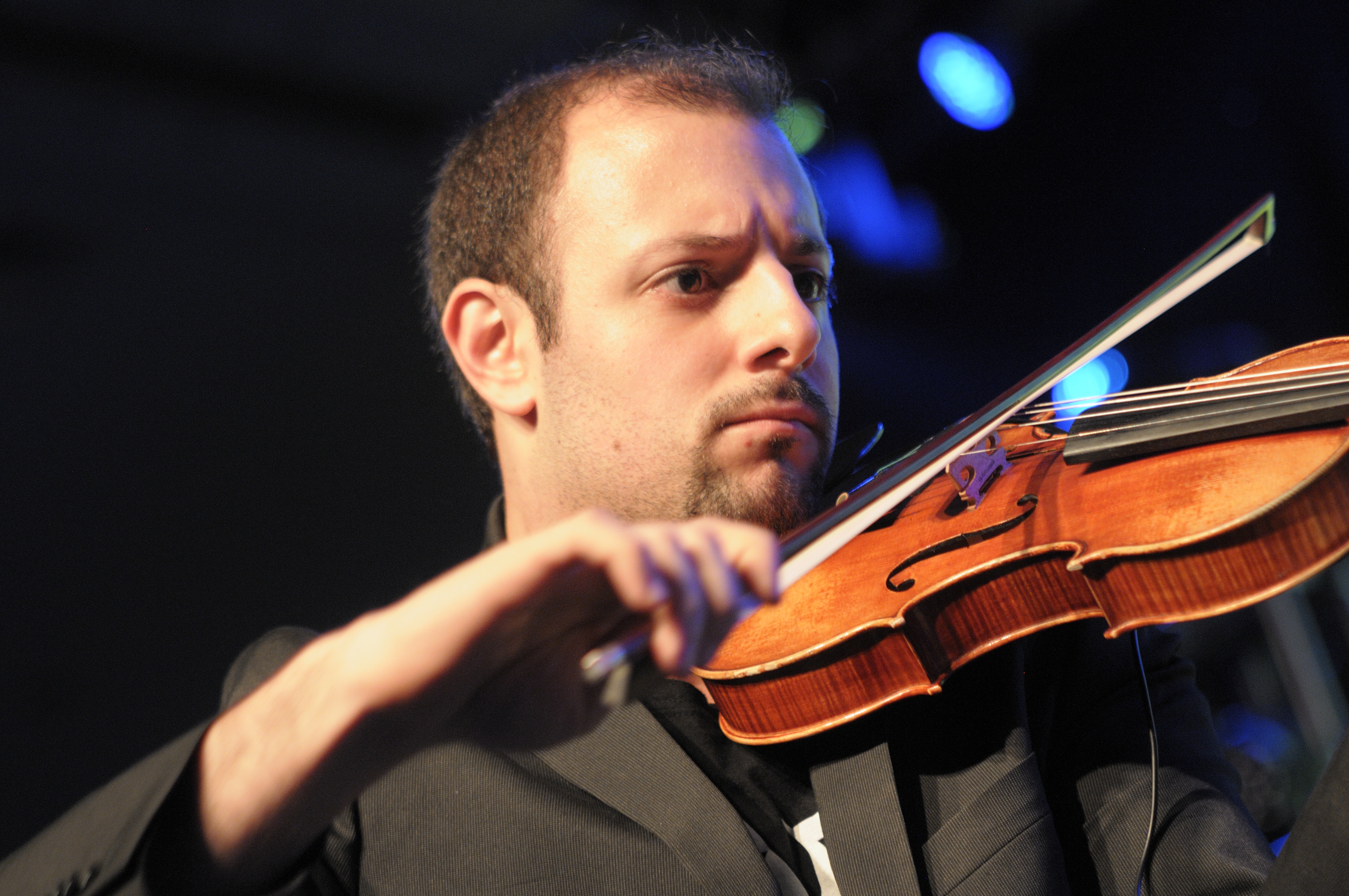 Christopher Ferrara
First Violin
Christopher Ferrara is an American-born violinist who began studying the violin at eleven years old. An avid chamber musician, Mr. Ferrara has performed in chamber events across the United States and Europe, attending the Beethoven Institute, Holter Chamber Music Festival, Bayview Music Festival, and the Meadowmount School of Music. He has participated in the Four Seasons Chamber Music Festival on multiple occasions and has collaborated with such artists as Robert McDonald, Nick Chords, Min-Young Kim, Raman Ramakrishnan, Paul Watkins, Melissa Reardon, and Benjamin Hochman. He is also the Artistic Director of the Ferrara Chamber Music Festival based in Norfolk, VA.
Ferrara has performed in numerous master classes given by world-renowned artists such as Hagai Shaham, Elina Vähälä, Ittai Shapira, Yehonatan Berick, Axel Strauss, Soovin Kim, and from the ensembles Cypress, Daedalus, Enso, Brentano, and the seven-time Grammy award-winning Emerson String Quartet. He has also participated in the Immersive Chamber Music Study program at Stony Brook University taught by the Emerson Quartet cellist, David Finckel.
Ferrara has taught privately over the past fifteen years and has given master classes throughout the East Coast, including having taught undergraduate chamber music at Stony Brook University, and having been the distinguished Violin Professor at the Shenandoah Valley Academy School. He maintains an active private studio in both Virginia and New York.
As someone who is not only deeply into the music world, but also gaming, it has been an absolute pleasure for Ferrara to be a member of the Triforce Quartet. He has been the first violinist of the Triforce Quartet since 2012, and consequently has performed at many gaming conventions including MAGFest in Baltimore, Marlyand, VGU Con in Washington D.C., The Art of Video Games Exhibition in Washington D.C., Comic Con after-party in Philadelphia, PAX Prime in Seattle, and many other venues throughout the United States. Also an avid PC gamer, Ferrara enjoys playing games from many genres such as Real Time Strategy, Adventure, and First Person Shooters. His favorites include Starcraft 2, Borderlands, and Battlefield 4 among many others.
Mr. Ferrara attended James Madison University for his undergraduate studies under the instruction of Wanchi Huang. He then completed his Bachelor of Music in Violin Performance from East Carolina University under the tutelage of Ara Gregorian, and his Master of Music from Stony Brook University under the tutelage of Hagai Shaham. He is his now pursuing his Doctor of Musical Arts in Violin Performance at Stony Brook University under the tutelage of the Emerson Quartet, and critically-acclaimed soloist and chamber musician Hagai Shaham.
Jacob Roege
Second Violin
Born in Okinawa, Japan to an Air Force family, Jacob spent his early childhood all around the world until his family settled in the Northern Virginia area. After starting violin in the public school system at age 10, "Jake" started studying privately with Natasha Porter with much success. After working his way up to concertmaster in the Robinson High School Symphony, he decided to continue his education in music. He studied with Wanchi Huang at James Madison University and received his Bachelors in Music Industry in 2009. Immediately following, he was accepted to Michigan State University where he studied under I-Fu Wang and received his Masters in Violin Performance in 2011.
Throughout his years as a violinist, Jake has enjoyed playing a variety of repertoire from standard concerti of Tchaikovsky and Bruch, to chamber music of Brahms and Beethoven, to newly composed works of professional composers as well as his peers. For two years, Jake attended the Bay View Music Festival to continue studying during the summer months. Recently, Jake performed Max Bruch's Violin Concerto No. 1 with the MSU Philharmonic Orchestra in February 2011. In addition to solo and chamber music recitals, Jake has also played in a number of opera and musical theatre orchestras from Mozart and Gounod, to Thoroughly Modern Millie and The Wizard of Oz. In January 2011, Jake led the contemporary music ensemble Musique 21 in a recording of Charles Ruggerio's newly composed saxophone concerto "Boppish Blue Tinged".
Recently, Jake has been in demand in a variety of musical pursuits. Freelance performing with orchestras all over Virginia, teaching a full studio of students, even spending the summer working at the Heifetz International Music Institute with some of the worlds most renowned musicians. As a member of the Triforce Quartet, Jake has had the great opportunity to combine his passion for video games and music. The Quartet has performed all over the US and has recently released an album as well.
Jake also plays piano in his spare time, as well as viola. His favorite video game from his childhood is Final Fantasy VIII.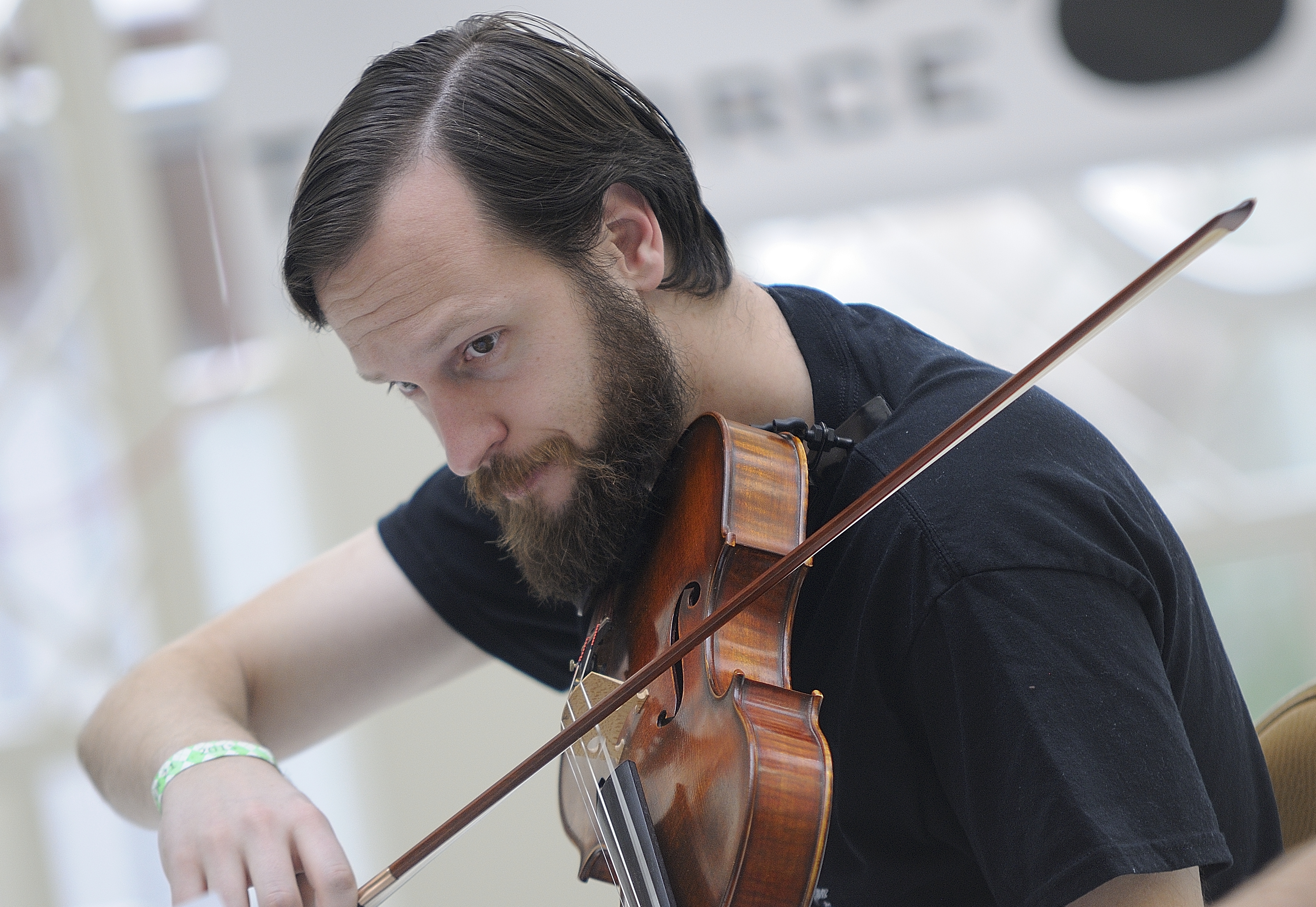 Stanley Beckwith
Viola
Stanley Beckwith is a native of Fairfax, VA and is an active violist in the Washington, DC area. Stanley has been a section leader with the Piedmont Symphony in Warrenton, VA since 2012 and has played with several other local Washington, DC area ensembles; as a collaborative artist, Stanley has performed with soloists Martina McBride, Michael W. Smith, Oleh Krysa, and others at venues such as the Kennedy Center, Kodak Hall at Eastman Theater, and the White House.
Stanley received his Bachelor of Music from the prestigious Eastman School of Music (Rochester, NY) in 2009. While at Eastman, Stanley performed in several major solo and chamber music recitals and, in 2004, was selected to perform as an ensemble member in a gala performance under the direction of prominent 20th-century composer Krzysztof Penderecki. Stanley has studied with teachers George Taylor and Helen Fall and has had lessons with violists John Graham and Susan DuBois; master classes with prominent violists Roberto Diaz, Nokuthula Ngwenyama, and Jeffrey Irvine; and chamber music coachings with members of the Ying Quartet, Mikhail Kopelman, Annie Fullard, and Tracy Silverman.
A member of Triforce since January, 2014, Stanley is an occasionally avid gamer and e-sports enthusiast who takes his kitchen table Magic: the Gathering entirely too seriously. Raised on a steady diet of Civilization, Master of Orion, General Chaos, Sonic, Mario, Diablo, and Zelda: Ocarina of Time, Stanley spends most of his gaming time these days playing Diablo III and Magic. His twitch.tv favorites include Magic tournaments (go figure), League of Legends (Team Curse!), and StarCraft 2.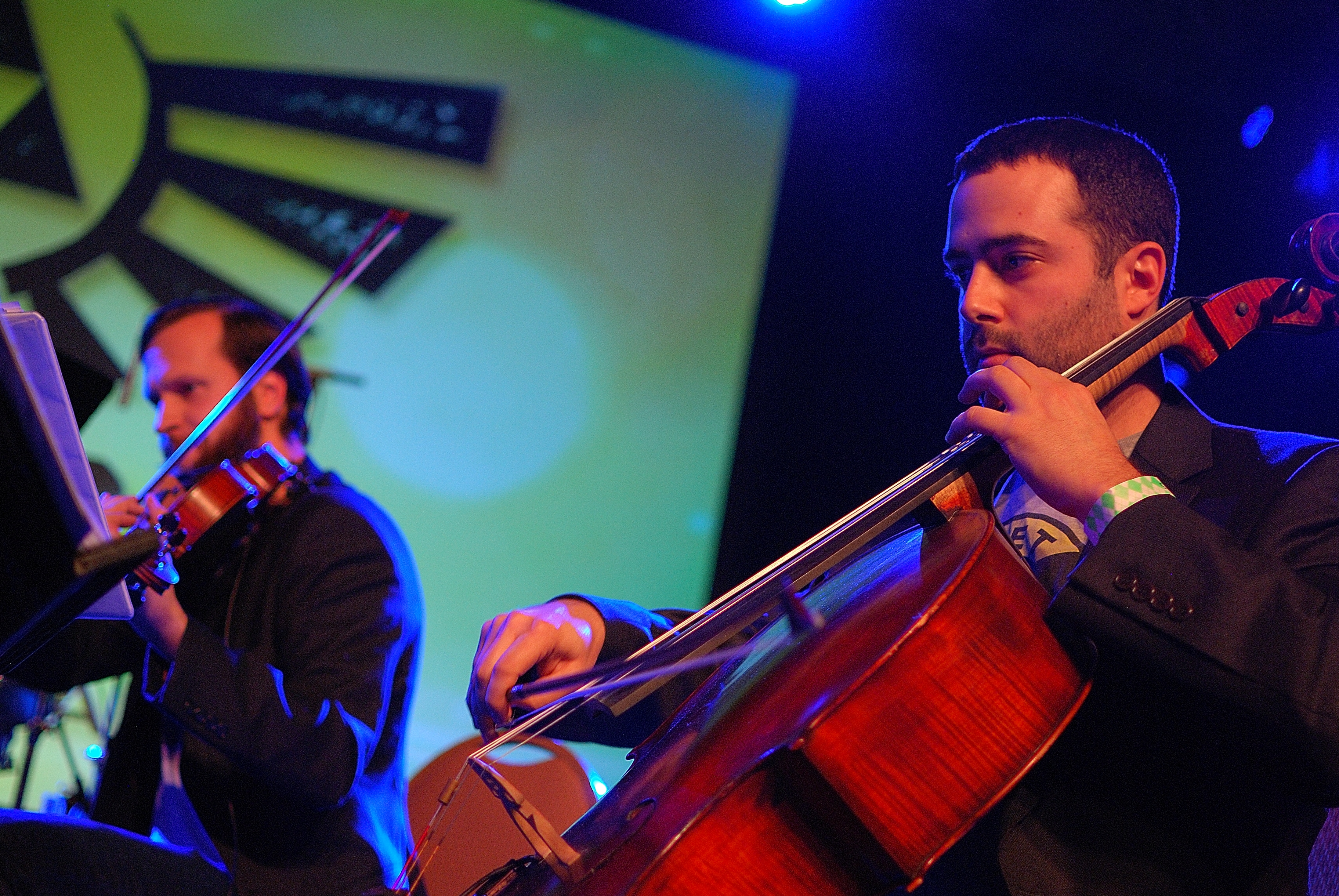 Chad Schwartz
Cello, Arranger, and Founder
Chad Schwartz began his musical career by taking piano classes starting at age three and then beginning cello lessons at age nine. He quickly developed a love for chamber music and joined a quartet coached by Helen Fall at age ten that he would remain in through high school. He has studied with leading members of the National Symphony Orchestra including Loran Stephenson and Yvonne Caruthers and also studied at different Chamber Music Camps across the Mid-Atlantic region. He studied under Carl Donakowski at James Madison University and graduated with a Bachelors in Music in 2007. At James Madison, he was the principal cellist in various orchestras, operas, and musicals, and in addition played with the Lexington Symphony from 2005-2010.
Chad's passion for chamber music led him to the wedding and gig industry. He has performed in hundreds of weddings and other gigs over the last fifteen years working with Music By Anthem and Olivera Music Entertainment where he has performed a vast assortment of music genres. He also played in a string quartet aboard the Celebrity Infinity for four months in 2010. In addition, he has played live and recorded in a studio with different bands ranging from folk music with Brady Earnhart to modern rock with Spilling Dew, Remember Daylight, and Greasy Hands.
Chad is also an avid gamer. His favorite genres are Adventure, RPGs, Sports, Puzzle, and FPSs although he admits he kind of sucks at FPSs. His favorite games include Final Fanatsy VI, Chrono Trigger, NHL 94, Zelda: aLttP, Mario Galaxy 2, World of Goo, and countless others. In 2006, Chad arranged a quick Zelda medley for the encore of his senior recital at James Madison University. The video went viral as it was one of the only video game covers at the time. This led to him organizing what is now the Triforce Quartet. Chad is the founder, arranger, and operator of Triforce Quartet and owes his influences to his classical music training and the memorable themes from his favorite video games he played as a kid.